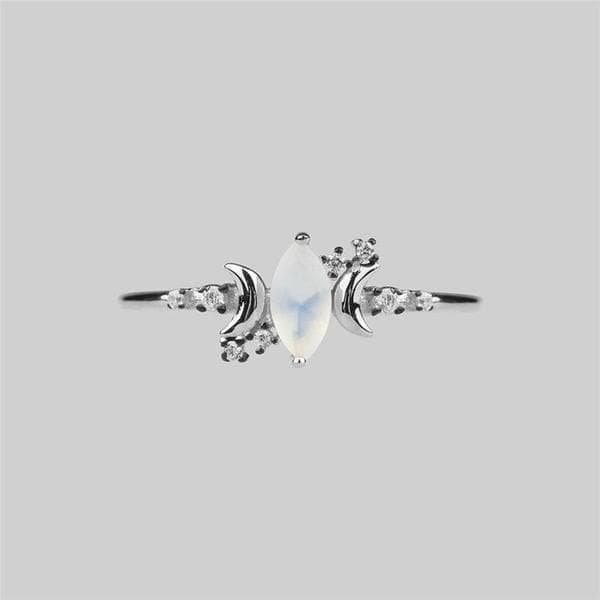 This unique and lovely ring features 3 moons, one being a Moonstone.
It is crafted from high-quality Alloy with Gold or Silver plating and set with a delicate Moonstone and Zirconia crystals.
Moonstone brings hope, enhances feminine energies, sensitivity, intuition, and psychic abilities. It is also said to bring strong energies of abundance to one's life.
Get this unique ring for yourself or as a gift to someone special in your life.  
How to measure: