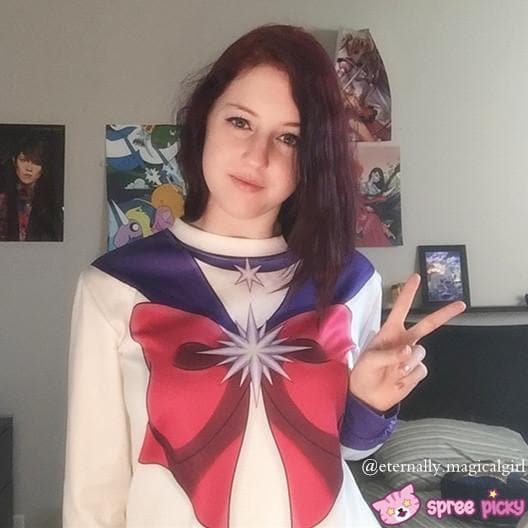 ☆☆☆☆☆☆☆☆☆☆☆☆☆☆☆☆☆
Idea design from Spree Picky Team.
Artwork done by Once Studio Team.
☆☆☆☆☆☆☆☆☆☆☆☆☆☆☆☆☆
Thanks for the customer photos from @eternally.magicalgirl and @deliasei in instagram.
Size reference:
Shoulder length: 43 CM/ 16.93"
 Bust: 96 CM/ 37.8"
Waist: 90 CM/ 35.43"
Clothes length: 63cm/24.8"
Sleeve length: 58cm/22.83" 
Special note:
Due to production technology limitation, some clothes will have some small black dots, it's the reason when the machine began to print the color, the dust can not be got rid of..
 But this does not affect the wear and how beautiful printing is.
So we hope you can accept this and just enjoy the amazing printing sweatershirt.