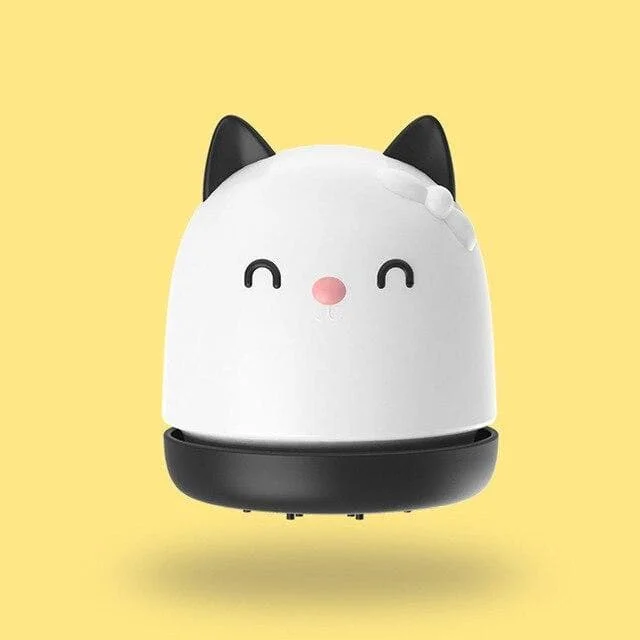 Pink/White Portable Mini Cute Cat Desk Vacuum Cleaner SS1712
ABOUT ME
Simplicity, lightness and convenience
One-click Start, Travel Necessary
Easy and fast cleaning
Package includes 1*Kitten cleaner 1*Data line 1*Instructions
Cat Desk Vacuum Cleaner
Simplicity, lightness and convenience One-click Start, Travel Necessary Easy and fast cleaning
SPECIFICATIONS
color: pink, white
Product size: approx. 97*85*85mm
Battery capacity: 750 Mah
Rated voltage: 3.7V
Appearance: kitten Red light flashes when power is insufficient A red light is always on when it is full of electricity
Desktop vacuum cleaner, kitty shape, new favorite, help you eliminate A variety of debris, care for the cleaning of desktop keyboard sofa and other items. Super wind Built-in battery 360 ° rising wind Small and cute Android interface Powerful cleaning Use with charge Lightweight carrying strap Easy charging
CLEANING ASSISTANT
Pencil shavings, eraser shavings, paper scraps, etc.
360° RISING WIND DIRECTION
Nylon brush, smooth vacuum,rising wind direction, mini compact
Clean the dust and soot inside the computer keyboard, protect the keyboard,suit for home or office.
Contains 720mAh lithium battery, fully charged for about 2 hours; When the power is insufficient, the power indicator flashes red; After the battery is fully charged, the power indicator light is steady red.
Small size and large capacity
Package includes
1*Kitten cleaner 1*Data line 1*Instructions
Size