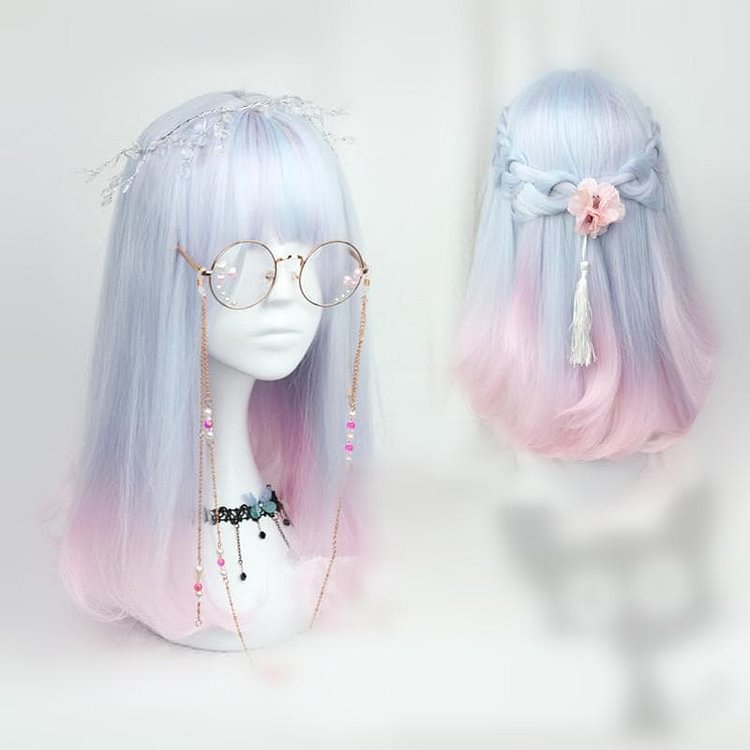 Thanks for the review photo from lovely customer @sarawf2 @ey.lee.yen on instagram <3
Price for the wig only, not include the accessories shown on the photo.
Material: made of artifact heat-resisting hair fiber.

Suggest for head circumference:

54-57cm/21.26-22.44" and has stretch strap to adjust size and keep tight on head.
Get the similar glasses here: 
Notice: 
1. it's for a wig only, not include the horn band accessory;
2. The wig band was not cut to styled, you can order the cut service to have styled cut.

The wig is not stylished, if you want the tails please make it yourself :)