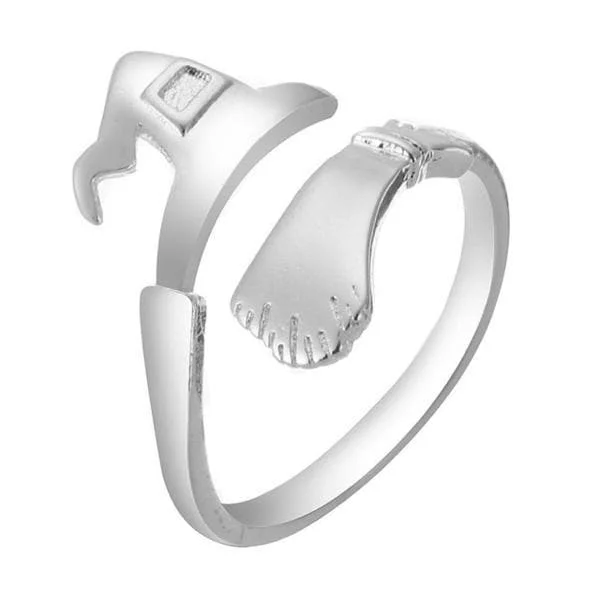 We Are Giving it Away for Free!
Just Pay Shipping & Handling. Or you can enjoy free shipping for order over $15.


For a Limited Time Only.

Use code: Witch to get one piece free! 

This unique and eye-catching ring is a limited edition design, created especially for Halloween 2018.
It features a witch broom and a witch hat together on an adjustable elegant ring. Perfect for Halloween and beautiful year-round. 

It is crafted from high quality Alloy with black and silver plating.

The Halloween witch is a familiar sight during the Halloween season. You can see her in her black cloak and black pointed hat riding her broomstick or stirring her cauldron, sometimes with her friend, the black cat. And don't forget the cackle.

Ring size is adjustable.

Get this fun ring for yourself or as a unique Halloween gift to someone special.

We Are Giving it Away for Free. While Supplies Last -
Click "Add to Cart" To Get Yours!