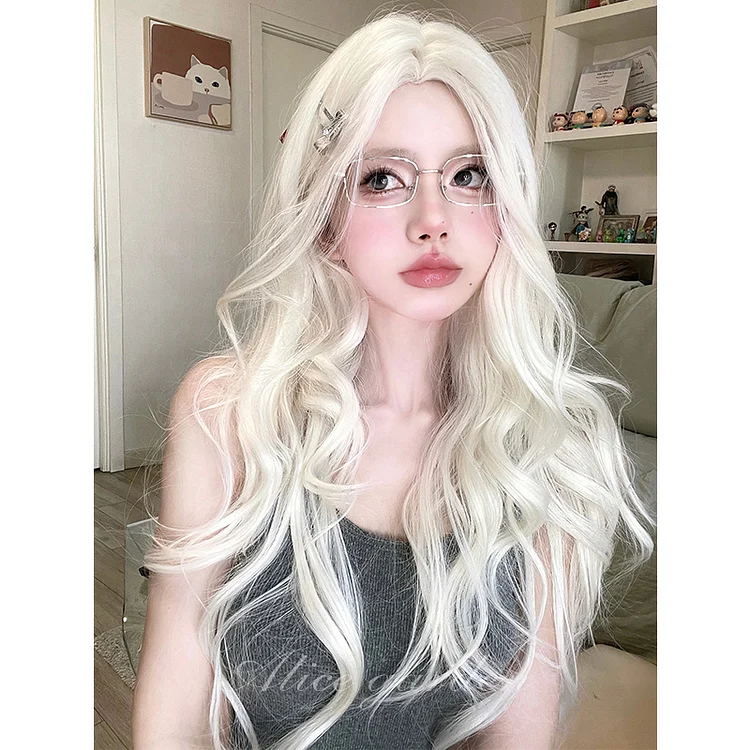 Effortlessly Chic: 💁‍♀️✨

Features an ultra light blonde long wig that exudes effortless charm and sophistication, instantly elevating your style.

Natural and Realistic Look: 👀🌟

Crafted with meticulous attention to detail, the wig offers a natural and realistic appearance, giving you the confidence of beautiful, flowing locks.

Feather-light Comfort: ☁️💕

Made from premium materials that are lightweight and breathable, ensuring maximum comfort even during extended wear.

Easy to Style: 💆‍♀️💫

The versatile design allows for easy styling, whether you prefer sleek and straight or curly and voluminous hairdos.