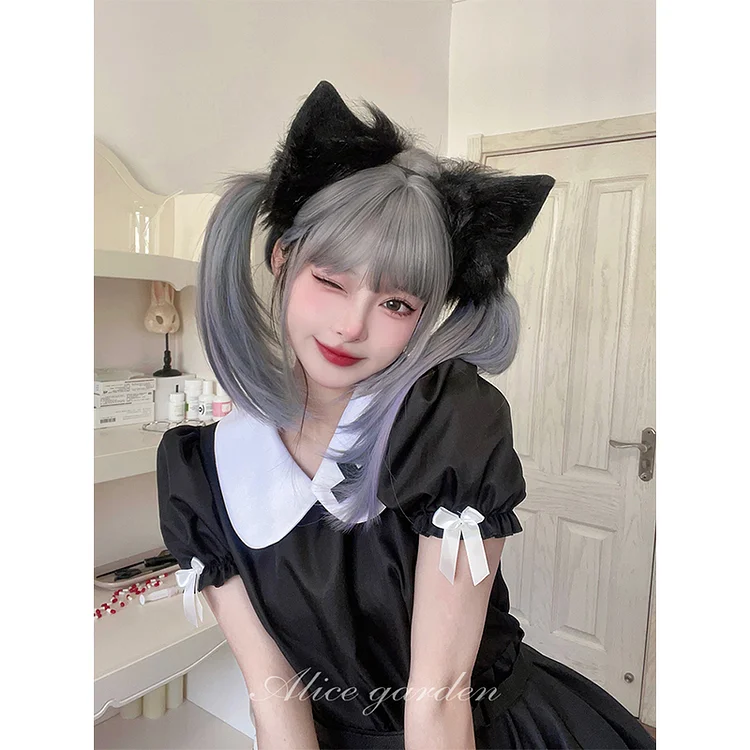 Edgy and Unique: 👩‍🎤💙

Features a trendy grey gradient blue short wig that brings a touch of edginess and uniqueness to your style, perfect for expressing your individuality.

Eye-catching Color Blend: 👀🌈

Showcases a stunning gradient blend of grey and blue hues, creating a captivating and mesmerizing color combination that will turn heads.

Short and Playful: ✂️🎈

The short length adds a playful and fun element to your appearance, making it an ideal choice for those who love a low-maintenance yet stylish look.

Comfortable and Breathable: ☁️💕

Crafted from high-quality materials that are lightweight, soft, and breathable, ensuring maximum comfort even during long hours of wear.

Versatile Styling: 💁‍♀️💫

Allows for versatile styling options, whether you prefer a tousled look, sleek and straight, or adding accessories to create your own unique flair.