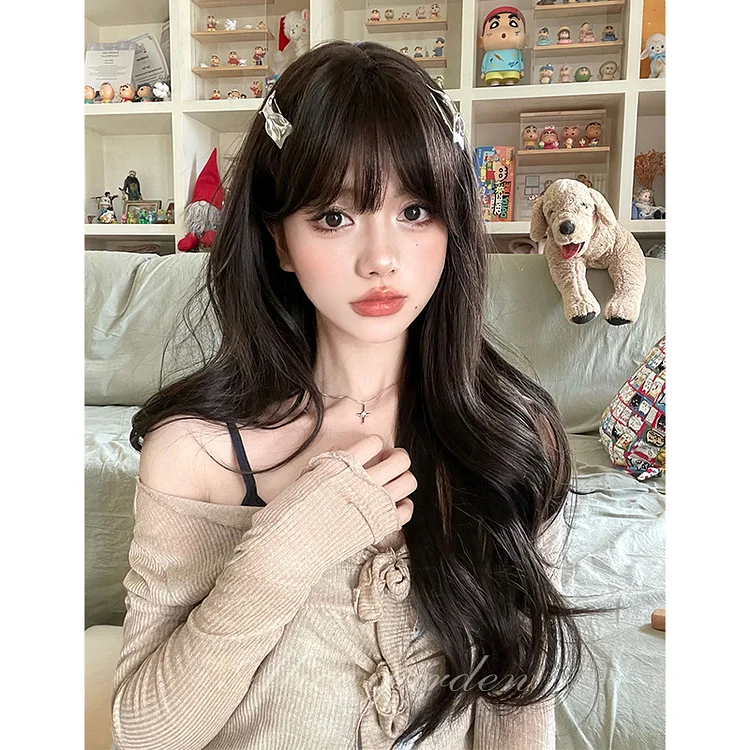 Luxurious and Rich: 💁‍♀️🍫✨

Features a dark chocolate long wavy wig that exudes a luxurious and rich vibe, adding a touch of elegance to your overall look.

Beautifully Textured Waves: 🌊💕

The wavy texture of the wig enhances its natural beauty, creating flowing and voluminous waves that are effortlessly captivating.

Versatile and Timeless: ⏳🌟

Perfect for any occasion, this wig offers a versatile and timeless style that can be dressed up or down to suit your preferences.

Realistic and Natural Look: 👀👌

Crafted with precision, the wig provides a realistic and natural look, blending seamlessly with your own hairline for a flawless appearance.