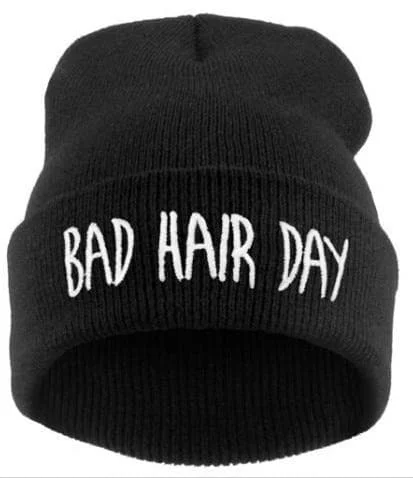 Look Fly On A Bad Hair Day! Brand New Quality Embroidered Slouchy Beanie
This high quality embroidered beanie is going to be a great friend. No one will ever have to ask you "why are you wearing a hat inside?"
The Bad Hair Day Beanie Hat is perfect for all weather conditions. Life is good when you have the perfect beanie.