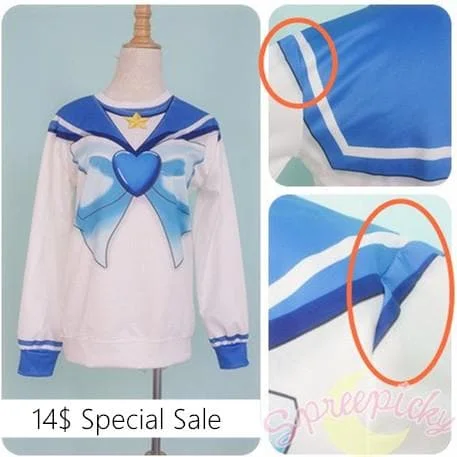 ☆☆☆☆☆☆☆☆☆☆☆☆☆☆☆☆
Idea design from Spree Picky Team.
Artwork done by Once Studio Team.
☆☆☆☆☆☆☆☆☆☆☆☆☆☆☆

Special sale note:

Due to production technology limitation, we have some clothes which are not perfect printing, its shoulder part doesn't joint perfectly,
so we would like to make these in special sale, if you don't mind the defective printing, welcome to place order :)

Material: 85% of polyester and 15% of Lycra

It's quite thin, not thick, must wear coat outside in winter)

Color: Blue Gem and Blue Bow

Size reference:

Shoulder length: 43 CM/ 16.93"

Bust: 96 CM/ 37.8"

Waist: 90 CM/ 35.43"

Clothes length: 63cm/24.8"

Sleeve length: 58cm/22.83"