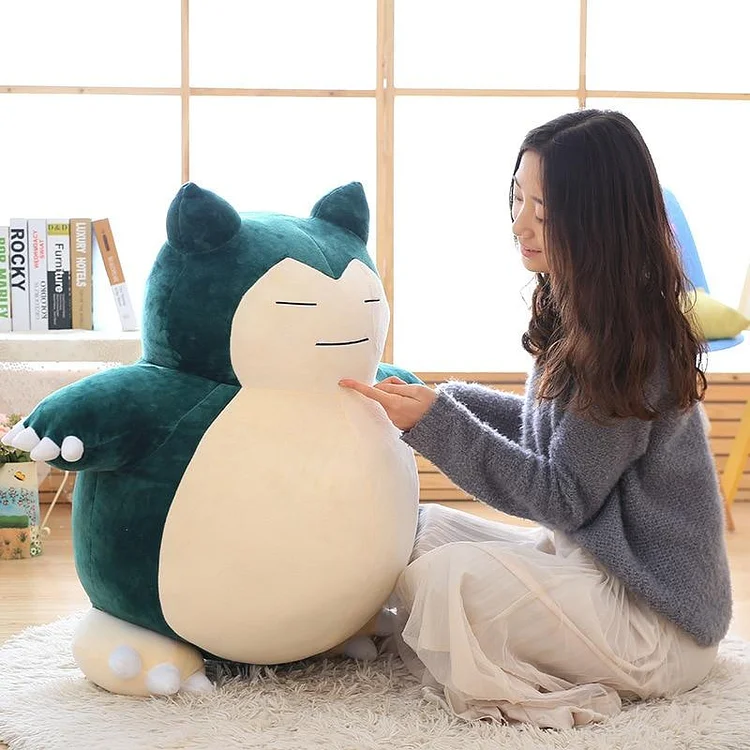 Snorlax - The Sleeping Plush AC038
This super soft and snuggly Snorlax plush is perfect for Pokemon fans and collectors.
Get ready to Snooze with our new Snorlax Plush. This super-soft plush features Snorlax, the Sleepy Pokémon from the Kanto region, it's sure to make you smile. 
If you're on the hunt for a great gift to give and happen to have an icky suggestion up your sleeve - we're here! The Snorlax Plush is here to pick you up. If it doesn't remove your burdens from weighing down your back and let you breathe again, then maybe nothing can.
We got so lucky with this incredible product idea - only made possible thanks to our playful minds designing them since day one!
Benefits
Cute & Cuddly- Soft, cozy, and just simply adorable. Making it the perfect gift for yourself or anyone.
Good Quality- Allergen-free fabric and doesn't rip, break or cause any allergic reaction. Lasting you a lifetime without any problems.
Can Go Anywhere- In your bedroom, living room, or even on the go. Complimenting any home decor well without looking too out of place.
Note: Shipping times vary due to high demand.