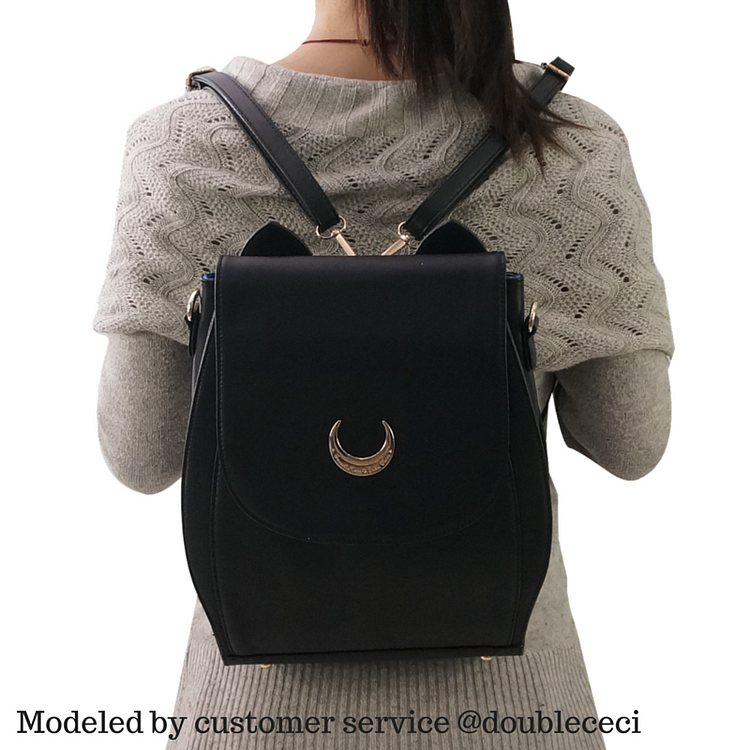 Hi Sailor Moon/Luna fans,

Knowing you love Luna bag/backpack as we do, some sweeties are asking for bigger size of the backpack which can pack A4 size books. Here we go for reservation!
The material is same as the previous one, High Quality faux leather, made the shape of the backpack sturdy, good and decent chains, shiny metal moon and Luna/Artemis printing lining.

59.99$ for reservation and will be closed on Feb 15, 2016. If the reservation is not reach 50 pieces (mass produce MOQ is 200 pieces) we will cancel the orders and fully refund you; if the reservation get enough quantities and head to produce, stock will be available on early March, stock price will be 69.99$.

Size of the backpack (can easily pack A4 size books)

Length: 29cm/11.42"
Heigth: 34cm/13.39"
Bottom width: 10cm/3.94"

Product net weight: 1 KG

Luna Bags family:

from left to right are(click for purchase):
Big high quality luna shoulder bag
Big high quality luna backpack A4 size (this page for sale)
High quality Luna backpack
High quality luna shoulder bag