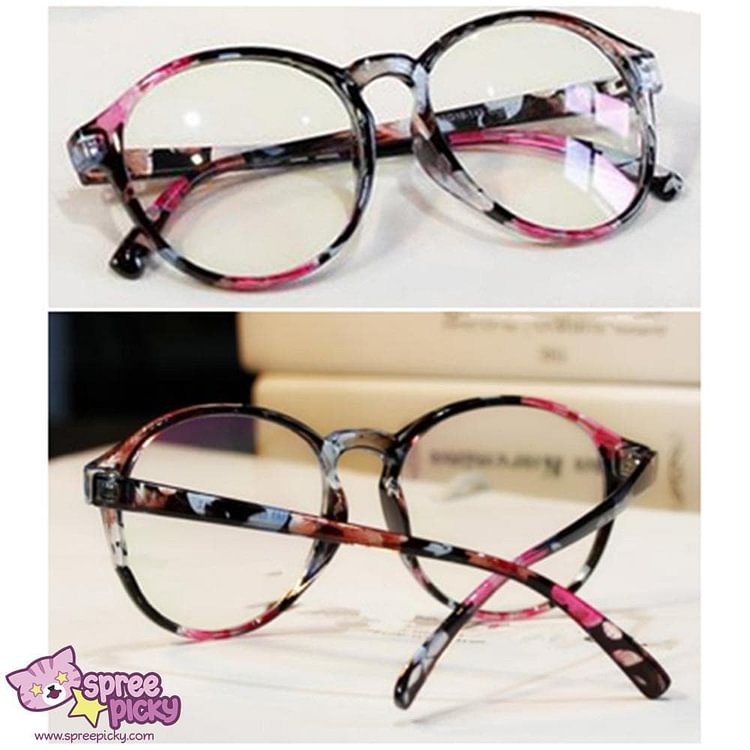 Material:
Glass lens: made of AR coating film, can protect your eyes when playing phone games, watch TV etc.
Frame and legs: made of supple plastic, can be folded like the pictures show.

Color: Floral patterns

Size reference:

Length of the glasses: 14.2CM/5.59"

Height of the glasses: 5.4CM/2.13"

Gap between the nose: 1.7CM/0.67"

Length of the leg: 14.2CM/5.59"

Special Note:

These glasses are not for shortsightedness or farsightedness and so on function, it's for decoration only, please wear lens if you are shortsightedness or farsightedness.
Or you can go to your local professional glasses shop to exchange the glasses lens.