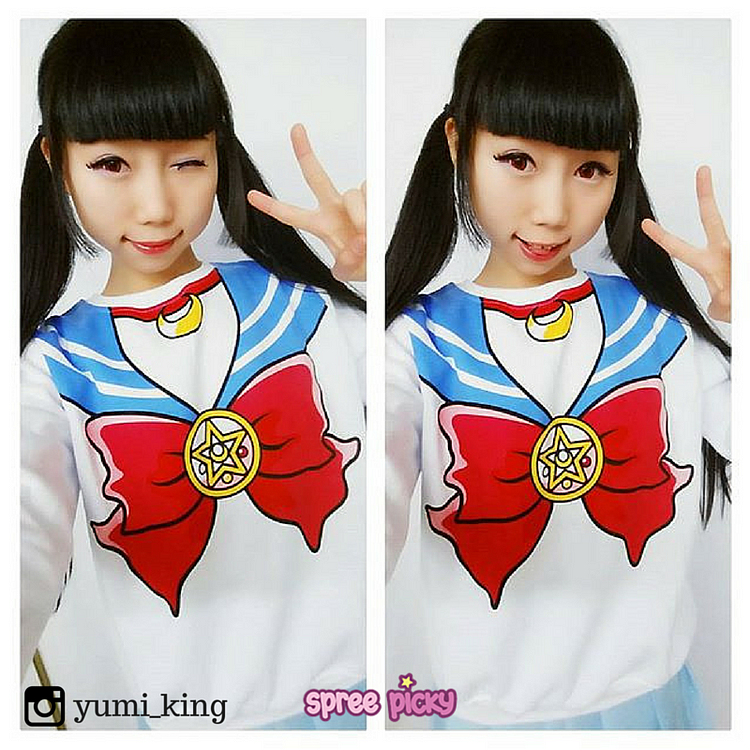 The Gem Color is random, 2 colors or 3 colors. You will be received in random. This is not consider as a faulty one. Please think twice before place order if you can accept it. Thank you!
 Deanna says she got the jumper in 6 days, why not come and see her free trial review :3
We ship FAST shipment, do not compare us with the months waiting airmail! 
Thanks for the models from ellelydia/Dollyfrills/Anz Falcon/Jemma.Kum/franziska15__/yumi_king
 Full video please see here: https://goo.gl/m7TLTT
 Size M: (US M size)
Bust: 105CM/43.34"; Length: 60CM/23.62"
Size XL: (US XL size)
Bust: 125CM/49.21"; Length: 62CM/24.41"
made of cotton and villus
Get The Sailor Moon T-Shirt Here
Enjoy the plus size sailor moon jumper review from 
Shipping: Free Shipping Worldwide for order over 15$, 7-15 days delivery to US/UK/CA/AU/FR/DE/IT and most Asia Countries