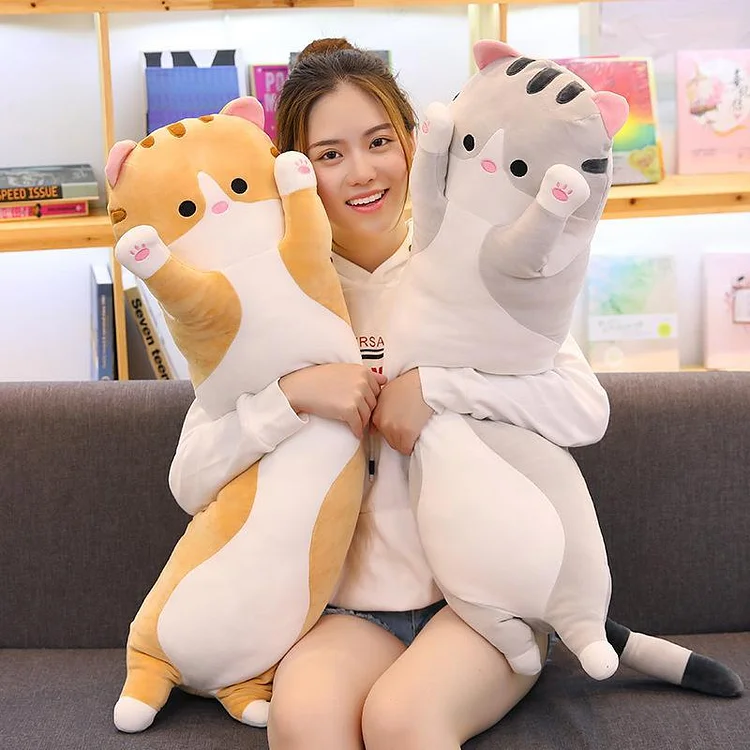 Lifetime filled with snuggles GUARANTEED
The super cute, super soft, super long cat plush is the purr-fect gift for any cat lover!
This super long plush cat has super long soft fur and super cute golden eyes. You'll be purring with delight when you cuddle up to this super soft, super cute, super long cat plush.
This super long fluffy cat will make any cat lover's extra special - and if you're a cat lover, you'll be purring with delight!
 Need a HUG? We can help you with that!
 Snuggle with one of our long pillow plushies for the perfect night's sleep - you might even have to snooze your alarm a few times.
 Cuddling a body pillow whilst you sleep have been proven to help you sleep better as it slowly relieves the pressure on your lower back, spine, and hips especially for those who sleep on their sides. The soft and soothing texture helps create a calm and relaxing safe haven.
FEATURES
 

☁️   

 100% premium quality cotton.

 

⭐️   

 Perfect for all ages.