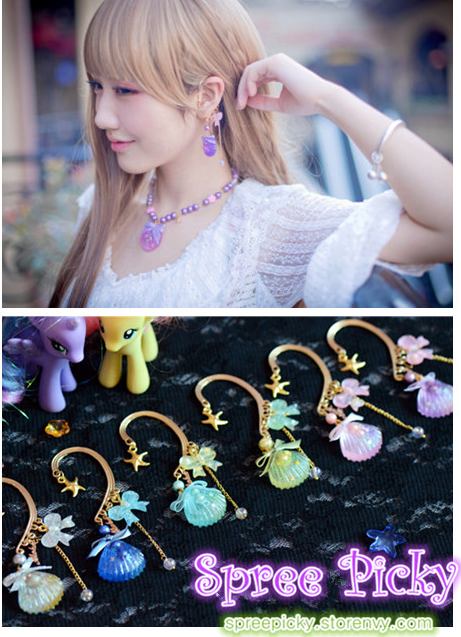 Not free ship item, please add extra 5$ below as shipping cost:
http://spreepicky.storenvy.com/products/9480289-price-difference
Or enjoy free shipping if order with other items on store.
The unit price is for one piece only, if you want one pair, please order 2, thank you!
Hand make items, maybe not 100% the same as photos shown but almost the same.
made of good quality environmental resin and imported acrylic.
HOW TO WEAR:
JUST PLUG ON THE EAR is OK
necklace legth: 43cm/16.90", 5cm/2.0" for extra adjustment.
colors: yellow/green, silver/white, light blue, dark blue, purple, pink
to get the same style necklace please click here: http://spreepicky.storenvy.com/products/4052774-free-ship-lolita-hand-made-pastel-jelly-shell-with-bownot-necklace