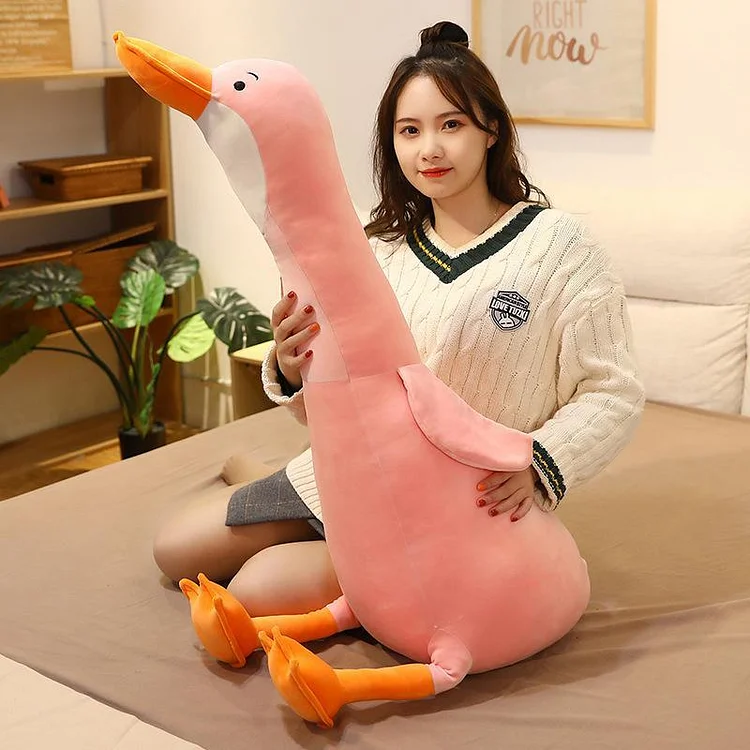 Meet Dolly and adorable and sweet Swan
When you are feeling down, the last thing you need is more of that gloom. Nothing brightens an unhappy heart quite like a new dolly to cuddle with and name! Dolly has won awards for her softness, which will soothe your sadness away. Feel radiant and better instantly when you hug a new, adorable swan-dolly!
 Dolly is the perfect hugging companion for all ages. Get your dose of cuddles (and stress relief) from our soft-as-snow white swan! We've filled her with a generous amount of squishy beads, to give you that extra squeeze whenever and wherever you need it.
The secret to better sleep is here
Body pillows have been proven to help you sleep better by relieving pressure on the lower back, spine, and hips. Our plushies will help you relax and feel at peace when you're in bed.     
Our Plushies allergic reactions and pain-free

Ethically sourced, cruelty-free, and made with premium non-allergenic cotton for maximum comfort. All our plushies are free of lint and suitable even for people with allergies.
FEATURES
 

☁️   

 100% premium quality cotton.

 

⭐️   

 Perfect for all ages.