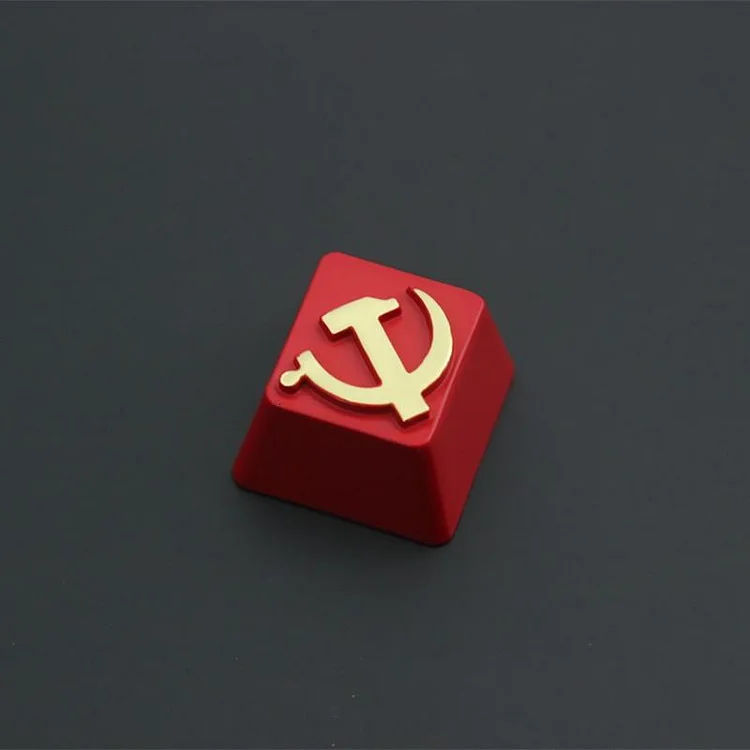 Zinc-plated aluminum alloy keycap for communist party emblem mechanical keyboard stereoscopic relief keycap R4 Height
The material is zinc-plated aluminum alloy ZNAL903, which is more expensive than aluminum alloy and other alloys.
The keycap is designed and made by a three-dimensional relief process, each one is colored individually.

The lowest position of the keycap is about 0.9CM. It is close to the R4 height of the Cherry original factory, and the total height is about 1.1cm which is close to the OEM R4 key cap-height. It is suggested to be installed in the ESC, F area and the main key position digital area.