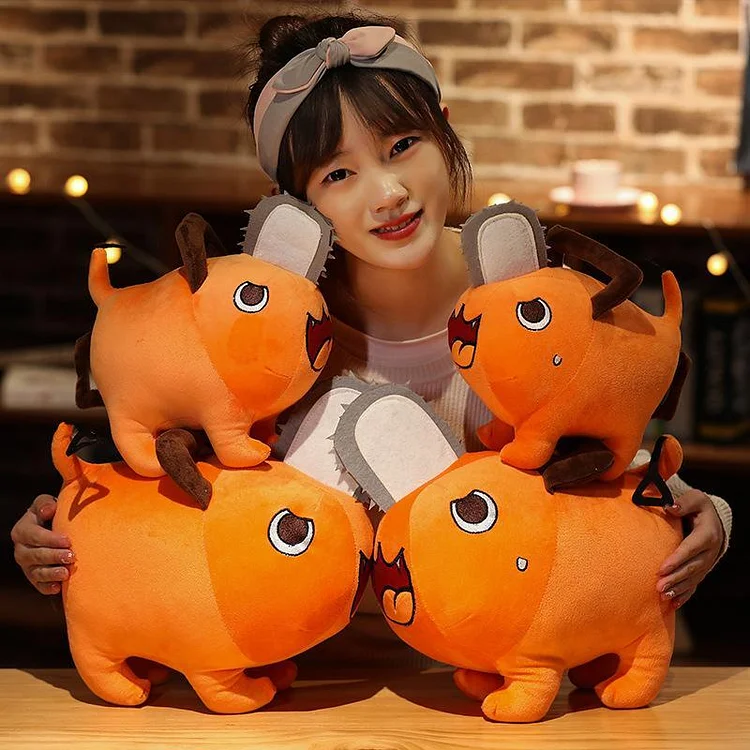 Every kid knows why you can't have Pochita without the Chainsaw Man. 
Get ready to cut some logs for the whole family with these Chainsaw Man pouches! Careful not to chop your fingers off and take good care of our Pochita plush. He'll make a great friend. You won't believe how cute he is until you see what we put him through!
Have you ever wanted to cut down a tree but didn't have the right equipment? Wish no more my friend, Introducing Chainsaw Man! He is here to save you from any woodland adventure. We know that it can be congested on these trails and sometimes escape is as good as a victory; teleportation becomes your best option with this solution. Brace yourselves for he will make short work of anything in his path because battling deforestation has never been so fun!

FEATURES
 

☁️   

 100% premium quality cotton.

 

⭐️   

 Perfect for all ages.