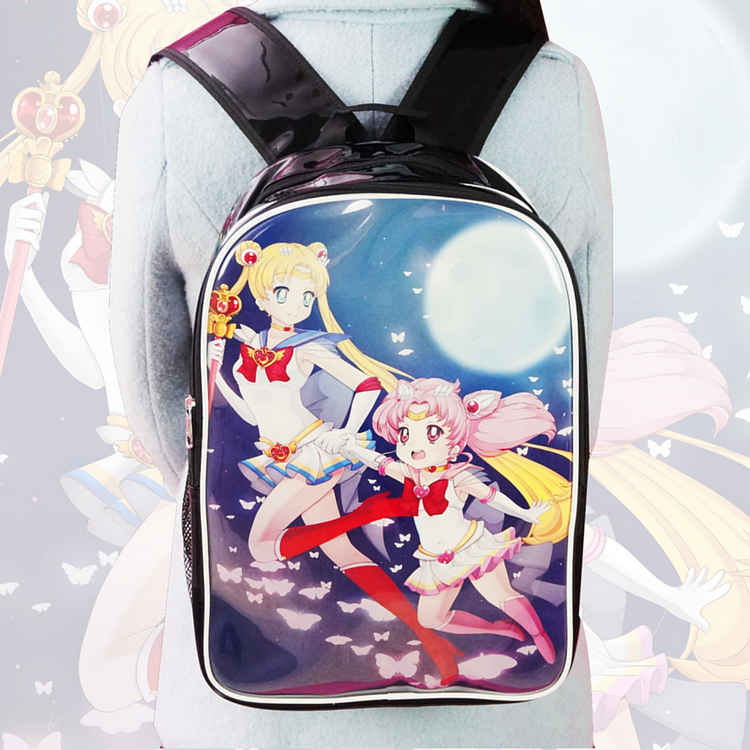 Artwork designed by catnapy.tumblr.com, we got her permission to sell.
She will get sales commission, please show your support to her design.

Can custom made your own artwork design start from 1 piece only, please select "Custom Made My Own" option if you want it.

Made of shiny faux pu leather, please do not fold the artwork part.

Special note: due to production technology limitation, the printing artwork will have some small black dots, it's the reason when the machine began to print the color, the dust can not be got rid of..
But this does not affect the wear and how beautiful printing is, So we hope you can accept this and just enjoy the amazing artwork custom made.

Size reference:

Length: 28cm/11.02"

Height: 42cm/16.54"

Width: 12cm/4.72"

Product net weight: 0.68 kg

Want your own design too? Don't be hesitate to get it!