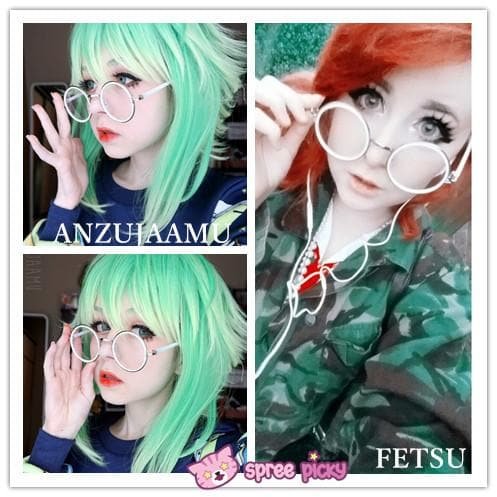 Material: made of panel and metal
Special Note:

These glasses are not for shortsightedness or farsightedness and so on function, it's for decoration only, please wear lens if you are shortsightedness or farsightedness.
Colors:
Pink|Black|White|Brown|Green

Size reference:

Mirror Glass width: 5cm/1.97";

Width for nose: 5.5cm/2.17";

Glasses legs: 13.5cm/5.31"

For details, please refer to the picture, thank you.
Thanks for the model photos from @anzujaamu @fetsu @pinkmutie @Akari Beauty in instagram.