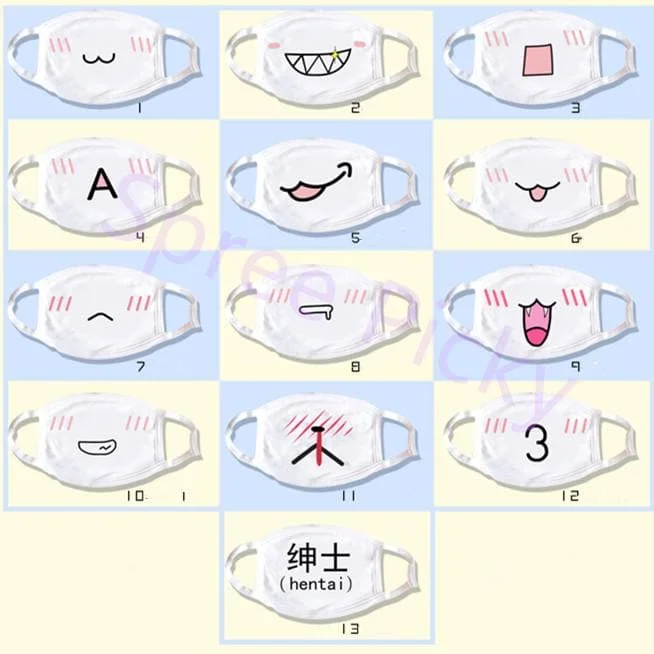 Our friends are super cute with the masks, right? Thanks for the model photos from @anzujaamy @jackocalypse @fetsu and other customers feedback photos! 
ATTENTION:
the Kanji above the "HENTAI" - 绅士 means "Gentleman'', it doesn't means "变态" to the original meaning of Hentai, make sure you know this before ordering, thanks for understanding.
The original design for this mask means a gentleman actually a hentai 233333
Super kawaii Emoji dust mask, tell me you need ONE ヾ(*´▽'*)
Total 13 emoji choices for you, please refer to the photo # and choose the ones you want to express ♪(^∀^●)
**But some of them are very few stock, so if you can't order some #, that means sold out already
So, hurry up o(>ω<)o
Again, this is not free shipping item, please order it together with other items on store so you can enjoy free shipping too :3  15$ More for Free Shipping
Warm tips for washing:
1. Do not twist the printing part;
2. Do not wash with decolorizer;
3. Do not wash with water temperature higher than 40℃.
4. Please dry in nature sunshine;
5. Please do not iron the printing part.