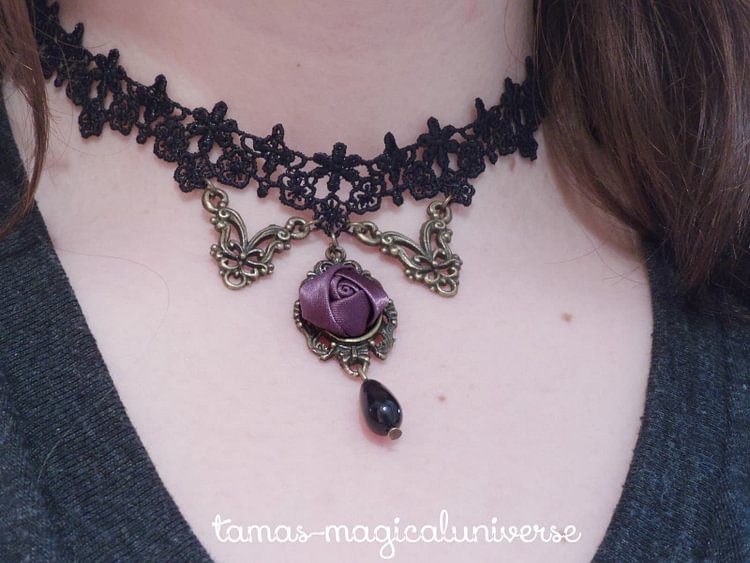 Material: lace
Color: black
The width of lace is 1.8CM/0.70", length is 28CM/11.00" and the back iron chain is from 30CM/11.79" to 35CM/13.75".
The necklace's rose is designed as unfix, if you hold it up, the rose might turn to a side, but don't worry, when you put it on your neck, it will stay nicely and steadily :)
When you take it off, please be gentle and patient, otherwise violence might damage the necklace.
Warm Tip: The necklace is made of good quality, one staff of Spree Picky wore it for a whole day but don't feel any uncomfortable, if you have very sensitive skin you might need to take a second thought.
If you have any problem, please feel free to contact us for any question :)
See a lovely review from tamas-magicaluniverse
See a video of product show here