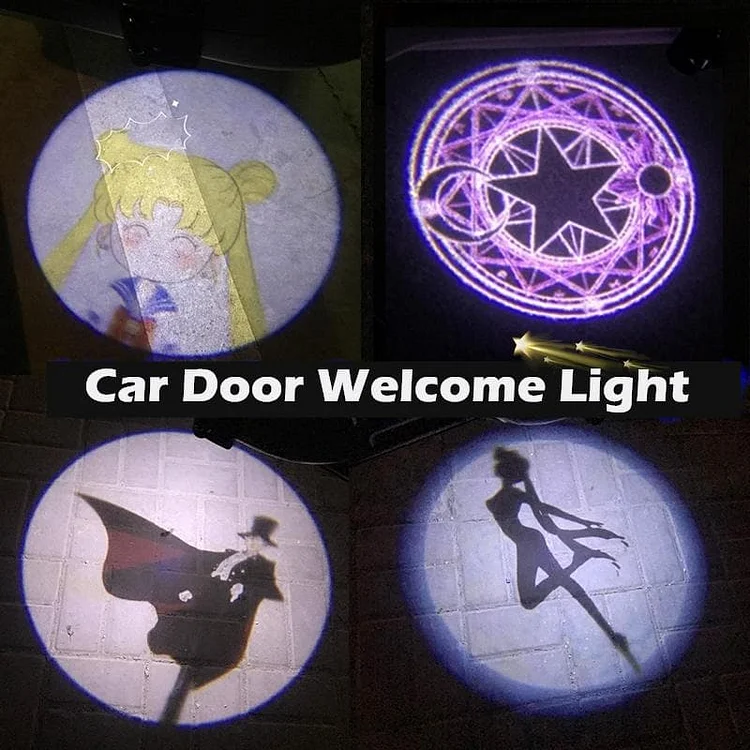 Package: 2 Pcs a set

Pattern: 1/2/3/4/Customized Pattern
For Customized Pattern: Please provide High Pixel Pictures over 1080X1080 Piex
It projects bright and sharp courtesy logo on floor when door opened.

Features
High efficient and energy saving.
No pollution, no noise, no electronic interference.
Leading the trends of car lighting sources.
As the decorated ghost shadow light, when you stop the car, shadow could be showed on the road, bringing more driving fun to drivers.

Powered by 3 PCS AAA batteries (Shipment without the batteries please buy the batteries in your local stores).

 
Easy installation, do not need to drill the hole, just stick the light on the door panel and stick the magnet on the bottom of the car frame. No harm to car.