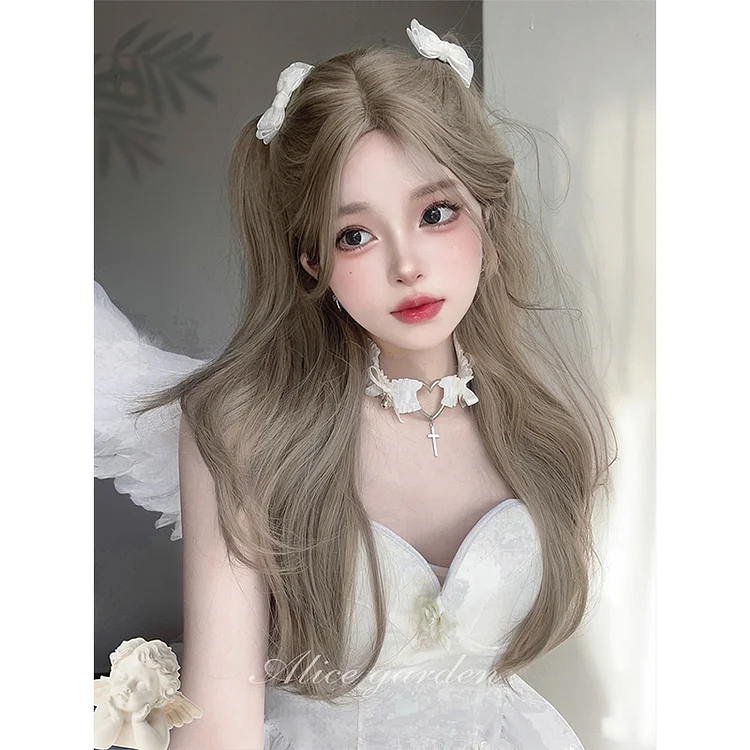 Sweet Cinderella Ash Blonde Lolita Wig: 👑🌼
Elegant and Enchanting: ✨💫 The Sweet Cinderella Ash Blonde Lolita Wig exudes an elegant and enchanting charm, perfect for capturing the essence of a fairytale princess in your Lolita style.

Ash Blonde Tresses: 🌟🔶 This wig features beautiful ash blonde tresses that cascade in soft waves, adding a touch of ethereal beauty to your overall look and perfectly complementing various Lolita outfits.

Soft and Natural Appearance: 🌸👀 Made with high-quality synthetic fibers, this wig provides a soft and natural appearance that mimics real hair, creating a seamless blend with your own hairline for a believable transformation.

Comfortable Fit: 📏❤️ Designed for comfort, this wig ensures a secure fit with adjustable straps, allowing you to wear it with confidence throughout your day or evening of cosplay or dress-up.

Versatile Styling Options: 💁‍♀️✨ Whether you adore loose waves or prefer to style the wig into intricate braids or updos, this wig offers versatility and allows you to unleash your creativity in achieving your desired look.

Heat-Resistant and Durable: 🔥🛡️ The heat-resistant fibers of the wig make it compatible with low-temperature styling tools, enabling you to experiment with different hairstyles while maintaining its durability.